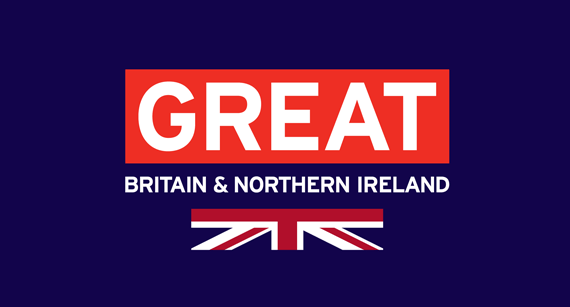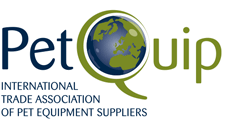 PetQuip UK Product Showcase
Innovations from the PetQuip Association's UK Group due to exhibit at Interzoo 2020
PetQuip: connecting international buyers with quality British pet product suppliers and service providers!

This PetQuip HTML UK Product Showcase features details of the British Interzoo 2020 exhibitors who were scheduled to showcase their products at the show on 19-22 May. These pet manufacturers and suppliers represent the best of British and new innovations across the whole UK pet sector.

A snapshot and details about each company are presented to you in this publication, together with their contact details. We encourage you to explore their websites, use their email links and discover their new ranges and product innovations. (We would be grateful if you could mention PetQuip in your communication with them.)
Please contact us at info@petquip.com or see our website www.petquip.com if you would like any additional information about these and hundreds of other British suppliers of pet care goods and services.

PetQuip is now planning for the rescheduled Interzoo on 1-4 June 2021 in Nuremberg, Germany with many of these same exhibitors already re-booked for the show and we extend a warm invitation to you to visit the UK group of exhibitors and our industry information stand at Interzoo on its new dates.

Discover who are the 2020 PetQuip Awards Winners!

The PetQuip Awards recognise the UK industry's outstanding achievements and the awards are being presented in an innovative format in 2020, owing to the coronavirus pandemic.

The Highly Commended, Silver and the Gold award winners are being announced this September. To ensure maximum publicity for the achievements of the finalists and the winning companies, PetQuip and the awards headline sponsors – APPA/Global Pet Expo, PBW News, Natures Menu and PATS – will be supporting a wide-ranging PR campaign throughout the UK and international trade media.

The finalists and winners will also feature in a special online publication available on the PetQuip and PATS websites with promotion and links via the UK publication PBW News.

Please see our website www.petquip.com for further information about the PetQuip association, its wide range of member companies and the PetQuip awards.

To learn more about our awards partners, visit
APPA / Global Pet Expo (www.globalpetexpo.org),
PBW News (www.petbusinessworld.co.uk),
Natures Menu (www.naturesmenu.co.uk) and
PATS Telford and PATS Sandown (www.patshow.co.uk).

Akela Pet Foods


Akela Pet Foods Ltd
Clinch's House
Lord Street
Douglas
Isle of Man
British Isles
IM99 1RZ
United Kingdom

James Wigby

akela@wholeprey.com
www.wholeprey.com

Raw, dry & wet complete working dog food.

Blumen International - GET OFF


Blumen International Ltd
Units A-C
Townsend Industrial Estate
Portland Close
Houghton Regis
Bedfordshire
LU5 5AW
United Kingdom

Fiorella Rampello
+44 (0) 7527 186 907

sales@blumen-uk.com
www.blumen.it

Cat and Dog training Aids to help protect areas of the home and garden from frequent fouling.

Broadreach Nature


Broadreach Nature Ltd
Portelet, High Street
Croydon, NR Royston
Hertfordshire
SG8 0DR
United Kingdom

Anne Wood
+44 (0) 7947 676 397

sales@broadreachnature.com
www.broadreachnature.com

Veterinary formulated food supplements for dogs & cats.

Bronte Glen


Bronte Glen Limited
Elite Buildings
Starkie Street
Keighley
West Yorkshire
BD21 1PH
United Kingdom

Adam Smith
+44 (0) 1535 662 359

trade@bronteglen.co.uk
www.bronteglen.co.uk

Senior Gold dog beds & vet bedding, Trojan waterproof dog beds, puppysoft vet bedding, active non-slip vet bedding.

Canagan Pet Foods


Unit 2C
10 Thomas Road
Woodburn Green
Buckinghamshire
HP10 0PE
United Kingdom

James Milbourne

info@canagan.co.uk
www.canagan.co.uk

Award-winning, ultra premium dog & cat food.

Canine & Co = Dog Jumpers


Canine & Co
Royal Oak Stables
Betws-y-Coed
LL24 0AH
United Kingdom

Ian Young
+44 (0) 7929 259 601

woof@canineandco.co.uk
www.canineandco.co.uk

Dog jumpers made in Britain with natural fibres.

Dicky Bag


Dicky Bag Ltd
Rowan House
1 St Marys Road
Newquay
Cornwall
TR7 1JU
United Kingdom

Mandy Davies
+44 (0) 7971 541 314

enquiries@dickybag.com
www.dickybag.com

Neoprene poop bin and non spill treat bag.

Eden Holistic Pet Foods Ltd


Eden Holistic Pet Foods Ltd
Unit 48 Parkhall Business Village
Parkhall Road
Stoke-on-Trent
ST3 5XA
United Kingdom

Megan Little
+44 (0) 1782 322 409

trade@edenpetfoods.com
www.edenpetfoods.com

Supporting animal health through nutrition.

Forthglade Natural Pet Food


Forthglade Foods Ltd
Dartmoor View
Okehampton
Devon
EX20 1GH
United Kingdom

James Kennedy
+44 (0) 7789 901 321

info@forthglade.com
www.forthglade.com

Natural nutritious dog food made in Devon.

Frozzys Ltd


Frozzys Ltd
3 Duncrue Place
Belfast
BT3 9BU
United Kingdom

Steve McDonagh

steve@frozzys.com
www.frozzys.com

Frozzys longer lasting lickable frozen yoghurt for dogs.

Harringtons Just6


Inspired Pet Nutrition
Dalton Airfield
Topcliffe
Thirsk
YO7 3HE
United Kingdom

Michael Murray

customerservice@ipn.co.uk
www.ipn.co.uk

Harringtons Just6 - limited ingredient recipe with baked goodness.

Henry Wag


Unit 5,Plot 8
FOD Business Est
Stepbridge Road
Coleford
GL16 8PJ
United Kingdom

Grant Rogers
+44 (0) 7881 587 401

sales@3penterprise.co.uk
www.henrywag.com

Lifestyle and travel dog accessories.

Law Print & Packaging Management Ltd


Law Print and Packaging Management Ltd
4 Rhino Court
Station View
Hazel Grove
Stockport
Cheshire
SK7 5ER
United Kingdom

Carole Bayne

sales@lawprintpack.co.uk
www.lawprintpack.co.uk

Sustainable pet foods packaging solutions.

Naturediet Pet Foods Ltd


Naturediet Pet Foods Ltd
Swaffham Road
Ickburgh
Thetford
Norfolk
IP26 5HX
United Kingdom

Emily Williams
+44 (0) 7551 124943

trade@naturediet.co.uk
www.naturediet.co.uk

Independent British wet dog food manufacturer.

Nutriment Ltd


Nutriment Ltd
Enterprise House
Bridge Road
Camberley
Surrey
GU15 2QR
United Kingdom

Martin Heal
+44 (0) 7767 200 033

export@nutriment.co
www.nutriment.co.uk

High-quality BARF (Biologically Appropriate Raw Food) products for cats and dogs.

PATS Sandown 2021 and Telford 2021, AQUA 2021


Impact Exhibitions & Events Limited
Unit A2
Speldhurst Business Park
Langton Road
Speldhurst
Kent
TN3 0AQ
United Kingdom

Gordon Thomas
+44 (0) 7831 700 629

gordon.thomas@impact-exhibitions.com
www.patshow.co.uk
www.aquatelford.co.uk

PATS Sandown & Telford - The UK's Pet Industry Exhibitions.

AQUA - The UK's Aquatic and watergardening trade show.

Pet Remedy


UNEX Designs Ltd
Woodland Road
Torquay
TQ2 7AT
United Kingdom

Martyn Barklett- Judge
+44 (0) 7973 128 460

info@petremedy.co.uk
www.petremedy.co.uk

Natural de-stress & calming for pets.

Petlife


Petlife International Ltd
Unit 2, Cavendish Road
Bury St. Edmunds
Suffolk
IP33 3TE
United Kingdom

Mike Lane
+44 (0) 7850 687 677

mike@vetbed.co.uk
www.petlifeonline.co.uk

Manufacturer of veterinary recommended pet products.

Ruffwear


Accapi Limited
Tanfield Lea Business Centre
Stanley, County Durham
DH9 9DB
United Kingdom

Andrew Geere
+44 (0) 1207 291 247

info@accapigroup.com
www.accapigroup.com

Exclusive European distributor of Ruffwear.

Sense6


PO Box 1214
Crawley
West Sussex
RH10 0GZ
United Kingdom

Daniel Vander
+44 (0) 7793 662 162

hello@sense6.co.uk
www.sense6.co.uk

Sense 6 cat food; ultra palatable feline neurocuisine.

Simply2 Pet Products - ProFleece


Natales Limited
23 Dale Road
Sheriff Hutton
York
YO60 6RZ
United Kingdom

Bethany Corbett

sales@simply2.co.uk
www.simply2.co.uk

Quality British made vet and pet fleece bedding.

TastyBone


Brentwood House
Lower Philips Road
Whitebirk Industrial Estate
Blackburn
BB1 5UD
United Kingdom

Ben Windeatt
+44 (0) 7825 302 829

info@petschoice.co.uk
www.tastybone.com

The UK's leading manufacturer of nylon chews and edible treats.

The Barking Bakery


The Barking Bakery Ltd
Unit 6-7 Canberra Court
Amy Johnson Way
Blackpool
Lancashire
FY4 2FD
United Kingdom

Michelle Turnbull
+44 (0) 7715 595 192

michelle@thebarkingbakery.co.uk
www.thebarkingbakery.co.uk

Manufacturer of pawlicking doggylicious woofins and baked treats.

Vetfleece


Komfort House
Boundary Road
Bessingby Ind Estate
Bridlington
East Yorkshire
YO16 4SD
United Kingdom

Richard Ward
+44 (0) 7834 463 268

sales@vetfleece.co.uk
www.vetfleece.com

Veterinary Grade, super-soft fleece bedding manufactured in Yorkshire.

Webbox


Brentwood House
Lower Philips Road
Whitebirk Industrial Estate
Blackburn
BB1 5UD
United Kingdom

Ben Windeatt
+44 (0) 7825 302 829

info@petschoice.co.uk
www.petschoice.co.uk

Creators of innovative food, treats and toys.

YAKERS Himalayan Dog Chews

Palmer Drive
Stapleford
Nottingham
NG9 7BW
United Kingdom

Robert Constance

sales@kennelpak.co.uk
www.yakers.co.uk

YAKERS dog chews made with Himalayan Yak Milk.

Zoon


Smart Garden Products Limited
2 Pentagon South
Barton Lane
Abingdon
OX14 3PZ
United Kingdom

Xavier Faure
+00 33 661 228 289

x.faure@sgpuk.com
www.sgpuk.com

An extensive range of pet accessories.

---

PetQuip

The White House, High Street,
Brasted, Kent TN16 1JE
United Kingdom

Contact: Charlie Parker

T: +44 (0) 1959 565 995
E: info@petquip.com
W: www.petquip.com